Aadhar SSUP | Aadhaar Self Service Update Portal: Easily
If you find that Your Aadhar Details are Wrong or have any mistake.
If Yes, Then you are in the right place.
In this tutorial, you will know all about Aadhaar SSUP Update.
SSUP (Self Service Update Portal) is an online service provided by UIDAI  to self-update your information on Aadhar.

Aadhaar Self Service Update Portal is a platform provided by UIDAI to update or make a correction on Aadhaar card online.
Aadhaar Self Service Update Portal: SSUP
You can update your Aadhaar card by two method.
1. Aadhaar update online SSUP
2. Aadhaar update offline SSUP
Aadhaar Update Online: SSUP

1. Visit UIDAI SSUP UPDATE section.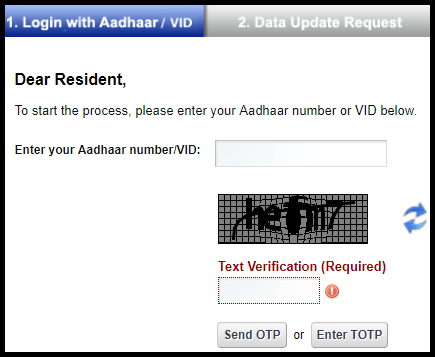 2. Click on Update Address.
3. Enter your Aadhaar number or VID virtual Aadhaar ID.
4. Enter Text for verification as shown in box.
5. Click on Send OTP. Then you will receive OTP on your registered mobile number.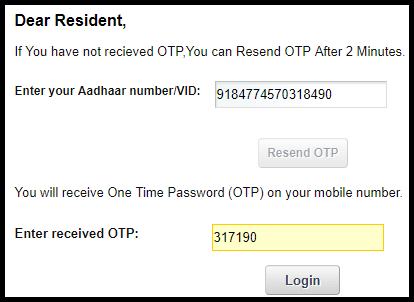 6. Or Click on enter TOTP.
NOTE: You can generate TOTP through the mAadhaar app.
7. Enter OTP or TOTP and Click on Login button.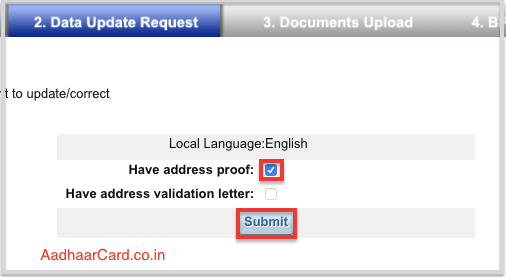 8. Select the relevant option through you want to update Aadhaar via SSUP portal.
9. Click on the Submit button.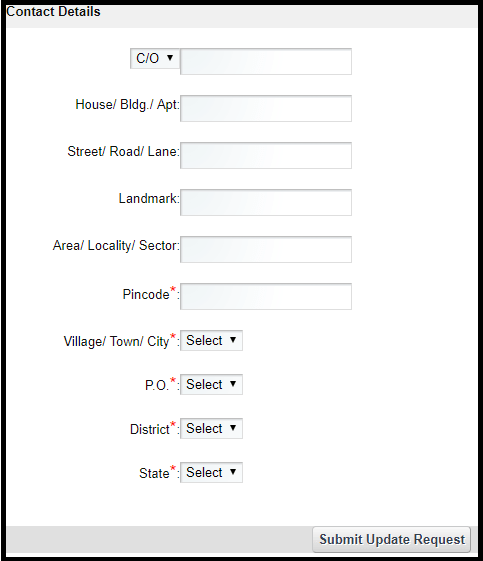 10. Enter correct information in SSUP update portal.

11. Recheck your information and click on Submit Update Request.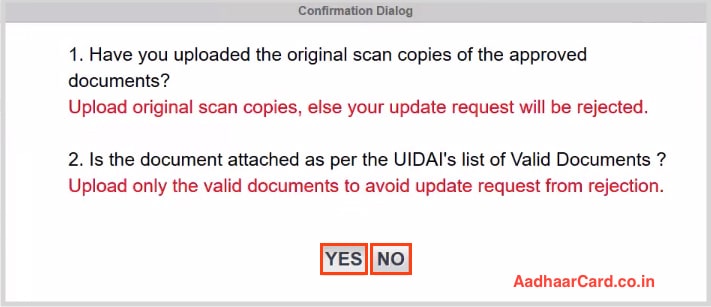 12. Browse your Valid Proof of Address from all the options and Click on Upload.
Select BPO Service Provider for Changing Address in SSUP Aadhar
13. Select YES or NO as per above questions.
14. Select the BPO Given on the Screen and Click on Submit.
Confirm Your Address Details in Aadhaar Card
15. Recheck your information and click on Proceed. Now a Message will appear "Update Request Complete" with the option to Download or Print your Update Request Number(URN).
Never forget to collect URN (Update Request number) as it helps in Checking Aadhaar status.
Once your Aadhaar information is updated you can download e-Aadhar easily through UIDAI website.
Aadhaar Update Offline: SSUP
Visit enrollment centre
You can change your demographics (Name, Address, DoB, Gender, Mobile & Email) and Biometrics (Finger Prints, Iris & Photograph) by visiting the nearest enrollment centre.
You need to carry your original documents for further requirements.
Step by step guide of Aadhar SSUP: Aadhaar Self Service Update Portal
#1. Fill the Aadhar correction form.
#2. Make sure you enter that information which is correct and not the one that is mentioned in your Aadhaar.
#3. Get self-attested copies of proofs validating your update request.
#4. Submit the form along with documents.
You can get all your details including your biometric data, image, mobile number, etc. updated at the enrolment centre.
FEE
Updating Aadhaar online and by post can be done free of cost. However, if you are visiting an enrollment centre for the correction/update, you need to pay a fee of Rs 25 every time you get your details updated.
Documents Required for Aadhar SSUP Update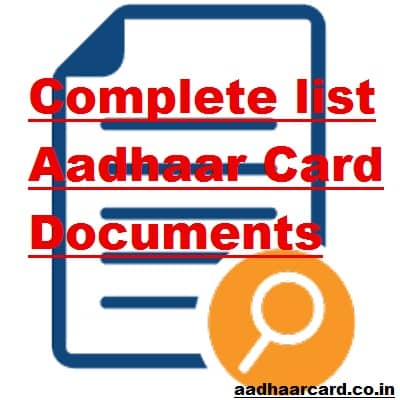 Here is a List of Documents required to be Uploaded for Aadhar Verification Process.
Documents As Proof Of Address: SSUP
Driving Licence ID
PASSPORT
PAN Card ID
Voter ID Card OF PERSON
Ration Card
Bank Statement or Passbook (ANY INDIAN BANK)
Electricity Bill OF HOME
Telephone Landline Bill
Insurance Policy
Water bill (Latest One)
Property Tax Receipt
Credit Card Statement
Get Signed Letter having Photo from Bank on letterhead
Signed Letter having Photo issued by registered Company on letterhead
Keep Signed Letter having Photo issued by Recognized Educational Instruction on letterhead
Arms License
Caste and Domicile Certificate having Photo issued by State Govt.
Disability ID Card/handicapped medical certificate issued by the respective State/UT Governments/Administrations
Passport of Parents (In case of Minor)
Freedom Fighter Card
CGHS / ECHS Card
Pensioner Card
DOCUMENTS AS PROOF OF IDENTITY CONTAIN NAME AND PHOTO: SSUP
Passport
PAN Card ID PROOF
Ration/ PDS Photo Card
Voter ID Card
Driving License
Arms License
Pensioner Photo Card
Disability ID Card
Handicapped medical certificate
NREGS Job Card
Freedom Fighter Photo Card
CGHS / ECHS Photo Card
Photo Credit Card
Kissan Photo Passbook
PROOF OF RELATIONSHIP DOCUMENTS: SSUP
Pension Card OF FAMILY HEAD
Passport
Army Canteen Card
Birth Certificate issued by Registrar at the time of Birth
MNREGA Job Card
CGHS/State Government/ECHS/ESIC Medical card
LIST OF ALLOWED DOCUMENTS AS PROOF OF DATE OF BIRTH: SSUP
Birth Certificate
PAN CARD
VOTER ID CARD
RATION CARD
DRIVING LICENCE
Passport
School card