Why Aadhaar Update Request rejected | What to Do?
Is your Aadhaar Update Request is rejected?
If yes, then you are in the right place.
In this tutorial, you will know Why Aadhaar Update Request was rejected | What to Do?
The minor mistakes that you do while updating your Aadhaar card lead to update request rejection.
Know why your Aadhaar update request rejected?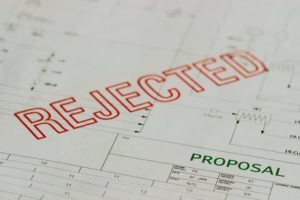 The Aadhaar update request can be rejected due to one of the following reasons:
#1. Wrong PoA/PoI document uploaded for Aadhaar update.
#2. PoA/PoI document is not self-attested.
#3. Transliteration error.
#4. Supporting documents not self-attested by the resident.
#5. Document uploaded through online SSUP portal is not found to be scanned copies of original documents.
#6. Mobile and Aadhaar shared in the Aadhaar update/enrolment form are incorrect.
#7. Supporting documents are not in the name of the resident.
sometimes due to bad internet connection or network error, your data packet fails to upload and thus data process error.
So make sure your network connection is good, as poor network can lead to your Aadhaar update rejection.
While updating your Aadhaar details you should follow these simple tips to make sure that your Aadhaar update request doesn't reject.
PoA/PoI document necessary for Aadhaar update.
Proof of Identity/Proof of Address
These are documents that establish that you are who you claim to be as seen on documents issued by various government bodies.
You can submit any of the following documents as identity proof and also used as KYC for Aadhar Card.
Passport.

Ration Card or PDS Photo Card.

Driving License.

Voter ID.

NREGS Job Card.

Government Photo ID Cards or PSU Issued Service Photo Identity Card.

Arms License.

Photo ID Issued by a Recognized Educational Institution.

ECHS/CGHS photo Card.

Photo Bank ATM Card.

Kissan Photo Passbook.

Pensioner Photo Card.

Freedom Fighter Photo Card.
What is Transliteration error in Aadhaar Update?
Transliteration error occurs when the details entered in either English or the local language do not match with the supporting documentation.
If you are not providing a registered mobile number in your Aadhaar update form.
Or you are choosing the wrong information update option in Aadhaar update service.
Then also your Aadhaar update request will be rejected.