How to Get Aadhaar Card For Physically Disabled / Handicapped person
No Iris, No Finger Prints, yet you can get Aadhaar.
All residents of India have a right to enroll themselves for Aadhaar Card.
In this tutorial, you know how to get Aadhaar card for a physically disabled person.
It's simple and easy to get Aadhaar card for a blind and handicapped person.
If someone is blind, take print of all 10 fingers will be used to issue the unique ID.
Again, if someone has no hands, scan of retina will do.
If the finger/iris of the resident has damage and it is not possible to capture the biometric, the Operator will record it in exceptions.
How Physically Disabled Person can get enrolled for Aadhaar Card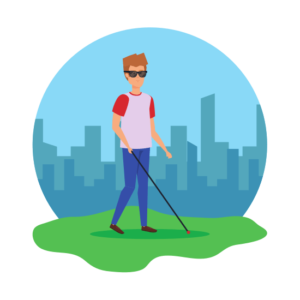 #1. Visit nearby Aadhaar Enrollment centre and ask for Aadhaar Enrollment Form.
#2. Fill the form correctly. Make sure you enter the correct information.
#3. Attach the photocopies of supporting PoI and PoA documents with your Aadhaar Enrolment form.
Supported Proof of Identity (PoI) documents:
Passport

PAN Card ID PROOF

Ration/ PDS Photo Card

Voter ID Card

Driving License

Arms License

Pensioner Photo Card

Disability ID Card

Handicapped medical certificate

NREGS Job Card

Freedom Fighter Photo Card

CGHS / ECHS Photo Card

Photo Credit Card

Kissan Photo Passbook
Proof of date of birth documents:
Birth Certificate

PAN CARD

VOTER ID CARD

RATION CARD

DRIVING LICENCE

Passport

School card
Supported Proof of Address (PoA) documents:
Voter ID card

Birth Certificate

Electricity Bill

Passport

Medical certificate

PAN Card

Handicapped certificate

Govt. Photo ID Card/Photo Identity card issued by PSU containing DOB

Central/State Pension Payment Order

Central Govt. Health Service Scheme Photo card or Ex-Servicemen

Insurance Policy

Certificate of Date of Birth issued by Group A Gazetted Officer on Letterhead

Marksheet issued by any Govt. Board of University

Vehicle Registration Certificate
#4. Also, remember to take the originals copies of supporting documents as you will need it for verification purpose.
#5. For Physically Disabled People there will be separate corner also they might enroll you on priority.
#6. Just submit the form with photocopies of supporting documents to the Aadhaar enrollment operator.
#7. Then the Aadhaar enrollment operator will start the process of enrollment.
#8. first, the enrollment operator will feed all your demographic details which you have provided in the form.
#9. Once successfully entering your demographic data, the operator will proceed with biometric capture.
#10. In biometric data, you're both hands four fingers, both hands thumb, both eyes iris will be captured.
#11. If from any of these organs are not present on your body like disabled by one eye, disabled by both eyes, no fingers, no thumbs, etc.
#12. Then the operator will mark those disabilities in the Aadhaar Software and only those details will be captured which are present in your body.
#13. After that, you will be asked to check your demographic details.
#14. If there is any mistake you can ask the operator to correct it.
Once your enrollment is finished you will be handed over an  Acknowledgement slip which you will have to keep it with you for safely until you receive your Orginal Aadhaar Card through Post.
You can also use this Aadhaar request number or Acknowledgement number to track status of Aadhaar Card.
Your Aadhaar Card will be delivered to your postal address in 90  days also once your Aadhaar Number gets generated you will get an update through SMS.
Once you received Aadhaar Number Generated Successfully message you can even download e-Aadhaar Card Online.
You can also use various Aadhaar services like offline e-KYC & VID through a mAadhaar application.
Even you can enroll Bed-Ridden Person for Aadhar Card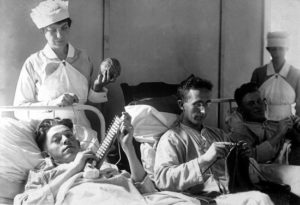 It's very hard for a Bed-Ridden Person who cannot move to visit Aadhaar Card Center to get enrolled for Aadhar.
So for such people, there are special privileges given by UIDAI in which the Aadhaar Enrolment officials visits the Bed-Ridden Person House to enroll him or her for Aadhar Card.
So in case, if there is any Bed-Ridden who still have to enroll for Aadhaar card. You can enroll him for Aadhaar easily.
Sharing is caring!