How to Link Aadhaar with UAN/EPF Account | Updated
Do you want to know how to link Aadhaar with UAN/EPF account?
If yes, then you are in the right place.
In this tutorial, you will know how to link Aadhaar with UAN and EPF account easily.
It's very easy and simple to link Aadhaar with UAN and EPF account.
All About UAN (Universal Account Number)
Most of the new employees and even experienced people are confused about the meaning of UAN as it is a relatively new ID issued by the government started in 2014.
UAN (Universal account number) is a unique number allotted by Employee Provident Fund Organization (EPFO) to every employee contributing to PF (provident fund).
Useful quick details to help you:
For others, there is a high chance that your previous company has applied and got a UAN for you. You should be able to find it in your payslips next to your PF number.

All different PF accounts allotted to an employee by different employers will get linked to this unique UAN which is portable across companies.
All About EPF  (Employee's Provident Fund)
Employee's Provident Fund (EPF) is a retirement benefit scheme that's available to all salaried employees.
This fund is maintained and overseen by the Employees Provident Fund Organisation of India (EPFO) and any company with over 20 employees is required by law to register with the EPFO.
It's a savings platform that helps employees save a fraction of their salary every month that can be used in the event that you are rendered unable to work, or upon retirement.

Linking Aadhaar with Your EPF/UAN Account: Online
EPFO has made provisions for all employees across India to manage their PF accounts online. They can visit the EPFO website and link their UAN with Aadhaar.
Here is how it can be done in no time:
1. Visit the EPFO website.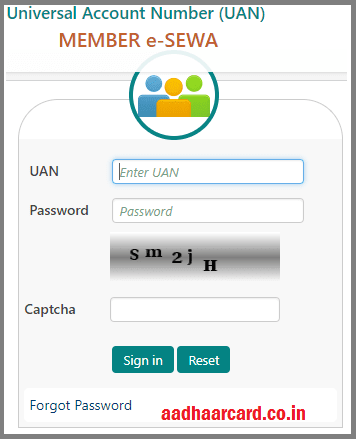 2. Login to your account using your UAN and password.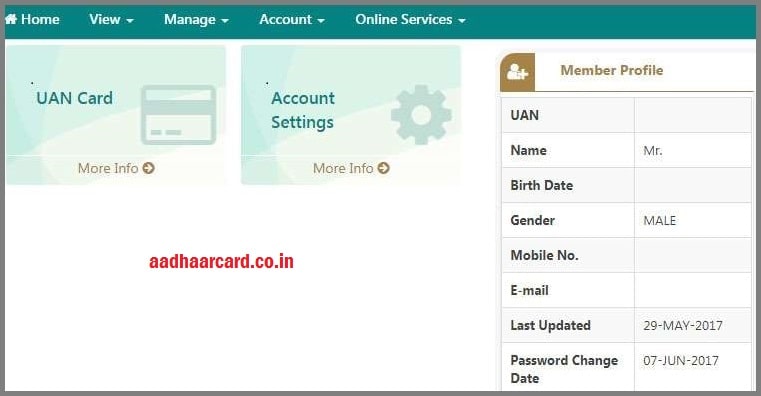 3. In the "Manage" section, click on the KYC option.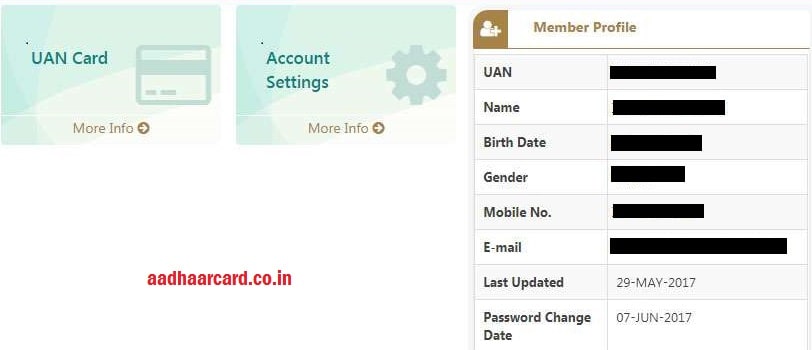 4. A page opens where you can find a number of documents to link with your EPF account.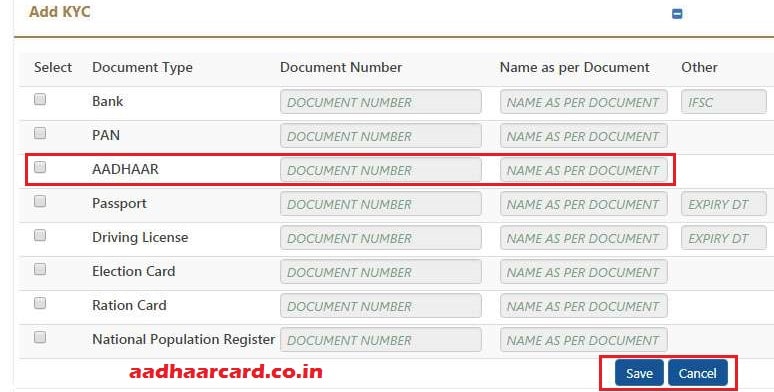 5.  Select the Aadhaar option and enter your Aadhaar number and your name as per your Aadhaar card and click on the save option.
6. After you have saved your details, your Aadhaar will be verified from UIDAI's data.
7.  On successful approval of your KYC document, you will successfully be able to link Aadhaar with EPF account and you will find "Verified" written against your Aadhaar details.
Linking Aadhaar with EPF/UAN Account: UMANG App
EPFO has introduced UAN-Aadhaar linking facility for the convenience of members using EPFO Link on the UMANG mobile app.
Here are the steps for linking UAN to Aadhaar using the UMANG App:
1. Input your UAN
2. An OTP will be sent to the UAN registered mobile number
3. After OTP verification, input Aadhaar details
4. Another OTP will be sent on Aadhaar registered mobile number and email
5. After OTP verification, Aadhaar will be linked with UAN, where UAN and Aadhaar details are matched.
 Linking of Aadhaar with EPF account: Offline
The EPFO introduced the offline facility named "Aadhaar Seeding Application" with the support of the Common Service Centers (CSC) and CDAC.
With the launch of Aadhaar Seeding Application facility, the applicants can approach for the nearby field offices of EPFO or CSC outlets.
While going to nearby field offices of EPFO or CSC outlets, it is necessary to submit self-attested copies of the following documents:
Universal Account Number (UAN)

Copy of a PAN Card

Copy of your Aadhaar Card

IFSC Code of given bank

Account Number

One Cancel Check
After the verification is done, the Aadhaar number will be linked to the EPF account. After that, then you will receive a message on your registered mobile number.
 Track Application Status
To keep track of your UAN linked with Aadhar using eKYC Portal, follow the below steps:
#1: Go to the official EPF website.
#2: Click on the eKYC link under the online service option.
#3: In the EPFO member section click on Track eKYC link.
#4: It takes you to the new window, where you need to enter UAN and click on the Track eKYC button.
Finally, the status will be displayed on the screen.
Link Aadhaar with EPF Account: EPFO Office
You can also get your EPF account linked with Aadhaar by visiting the EPFO office (Find EPFO Office Near You) and submitting the application. It can be done easily by following these simple steps:
1: Fill out the "Aadhaar Seeding Application" form.
2: Enter your UAN and Aadhaar in the form along with other relevant details.
3: Attach self-attested copies of your UAN, PAN, and Aadhaar with the form.
4: Submit it to the executive at any of the field offices of EPFO or Common Service Centres (CSC) outlets.
5: After proper verification, your Aadhaar will be linked with your EPF account.
6: You will get a message related to this on your registered mobile number.